Hi!
I have a skorpio x4. I using lastest version of xamarin SDK.
I would to bind keyevent of phisical keypad on android, but with this class:
Datalogic.Device.Input.AdvancedKeyboard it appears not have a constructor. This text will be hidden
And without istance of it, I'm not able to call method
AddActionEventListener()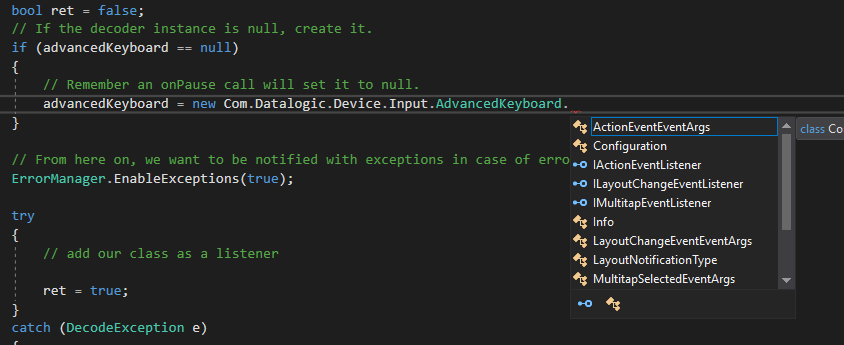 Where am I wrong?
You have a sample app to bind the keys?
Thanks,
Marco Pedrazzi