*Hi! i want to sychronise Meno 10 scanner to Windows 10 laptop
Active syc does not work with windows 10
Hello @molefe_morake,
Memor 10 (Isuppose Meno 10 is a typo) is a Datalogic Android based device. As all the the Android devices it does not support Active Sync, which is a Microsoft communication protocol designed for Windows CE, Windows Mobile, Windows Embedded Handheld, and Windows Embedded CE7 devices.
To transfer files from and to a Datalogic Android device you can use any standard micro USB cable to directly connect to a host computer through the USB interface.
To enable file transfer after you connected your device, scroll down the notification bar and tap the 'USB charging this device' notification.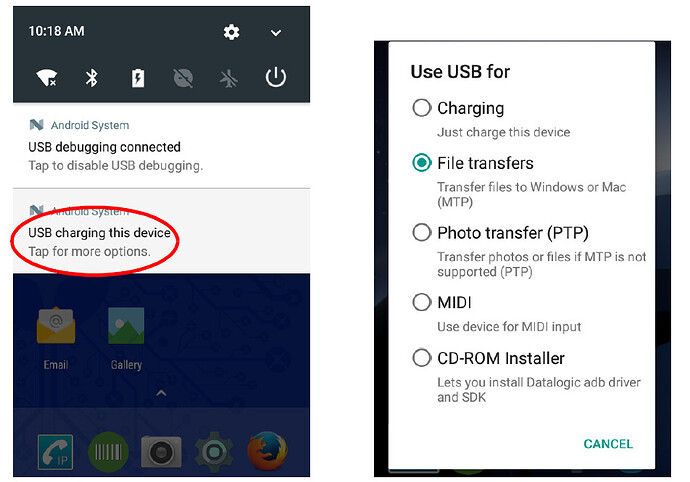 You can tap File transfers if you want to transfer all types of files to and from the device or tap Photo transfer (PTP) if you just want to transfer the pictures.
Simone Callegari
Datalogic Mobile - L3 Product Specialist SW Engineer