Firmware downloads for obsolete Datalogic Mobile devices have historically been available on Datalogic Corporate Extranet website reserved to Datalogic's Partners at https://partnernet.datalogic.com/.
The resulting page return all the available firmware download for Skorpio X3.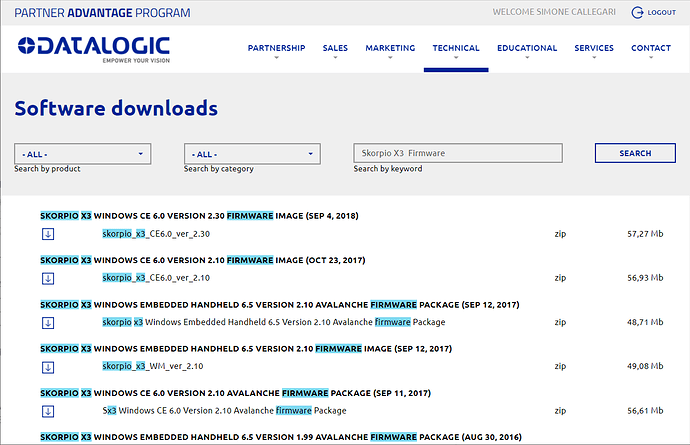 However, after registration, access to that site is restricted to direct Datalogic customers only.
REMARK: for all other Datalogic Mobile Device users, we recommend to get in contact with your official reseller or sales partner, otherwise it is possible to request the FW of obsolete products by opening a support request at the address Technical Support - Datalogic .
Simone Callegari
L3 - Mobile Products Specialist SW Engineer | Datalogic
(key words: legacy firmware, obsolete products, Elf, Skorpio X3, Falcon X3, Memor X3, Memor, Joya X1, Joya X2, Joya GP, DL-Memor, DL-Skorpio, DATALOGIC .NET SDK FOR WINDOWS CE 5.0 CE 6.0 WM 5.0, MOBILE 6.5)